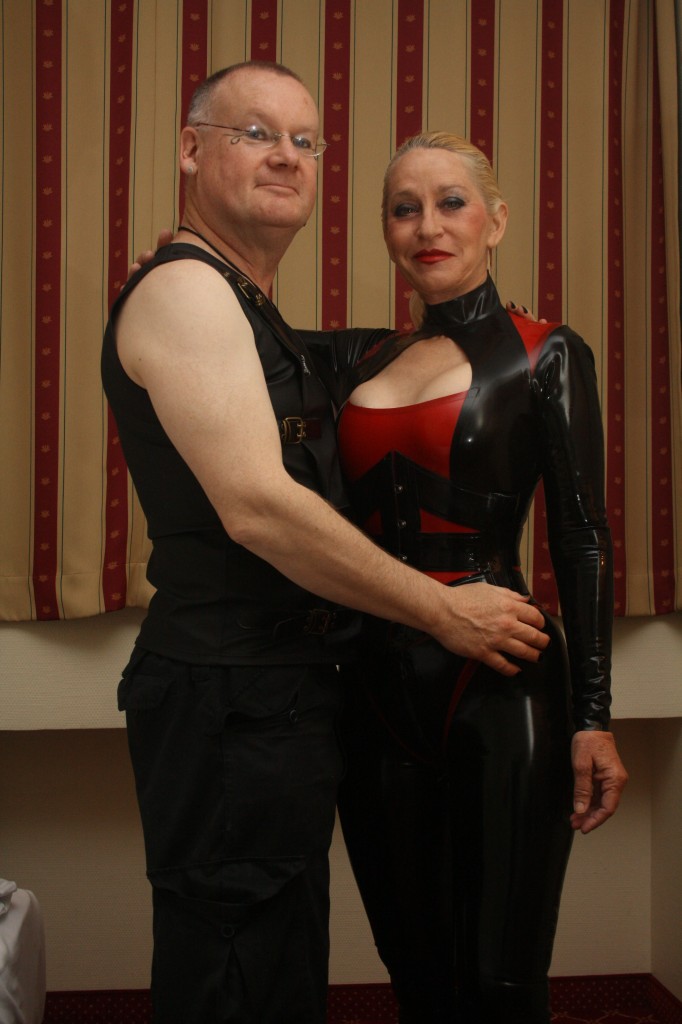 Green_Wyvern enjoys his photography more and more these days. Her are at our swanky hotel room. We stayed at the Mercure Hotel Chateau, Berlin Am Kurfunersten, Tirgarten – Kufuersteudamm, Knesebeckstrasse, Germany 38 – 49 Berlin. I really liked it. It had a/c, a small refrigerator, an electric kettle, wifi included in the price AND a market next door to go buy fruit, cheese, soy milk, cooked meat, etc. It was fabulous.
Here I am about to board our bus to the metro to take us to The Dark Side.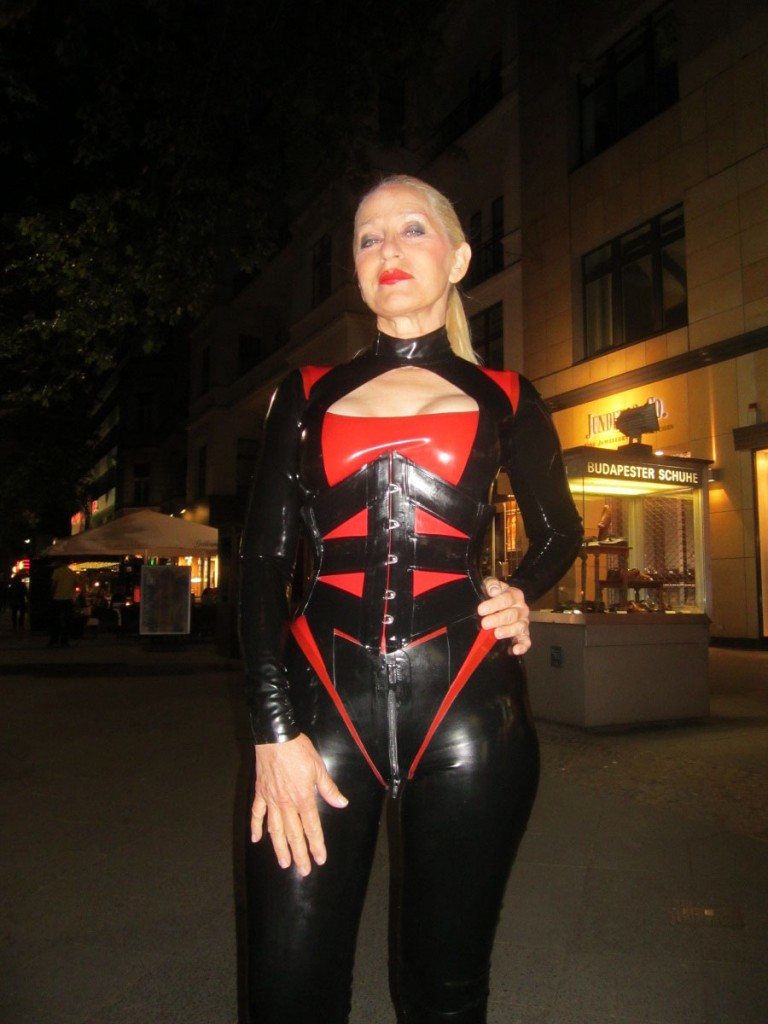 The Dark Side Bar had two sides to it, a bar on each. There were small private dungeons all over the place. There was a St. Andrews Cross on one side with maybe 10 feet of play room around it, or there were some bench type pieces in the other bar. There was a nice little man named "Frank" that asked if I would give him some Service Top play, which I did, over a bench. A little bondage, spanking, paddling, cropping, scratching, tickling, and fun was had by all.
Sunday was the main event, with the fashion show. That was grand. Even better was sitting in the back of the main room watching all 500 people mill about and enjoying the view walking by. This room was playing goth standards plus eighties music. Loved it.
My outfit is by dawnamatrix.