This trip, I stayed at The Crowne Plaza Hotel, 100 Shoreditch High Street. It is a good location to walk to the Liverpool Street Train Station which is also a metro stop. Only a few block more is The London Bridge. It is, of course, the replacement of the 1831 London Bridge that sits in the desert in Lake Havasu City, Arizona, United States. From the London Bridge is a clear view of The Tower Bridge, which was the bridge the person who bought The London Bridge really wanted to buy, but he was confused.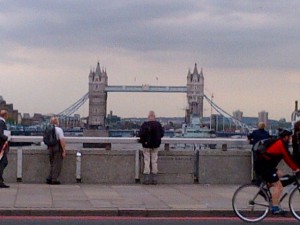 And here is the north view from The London Bridge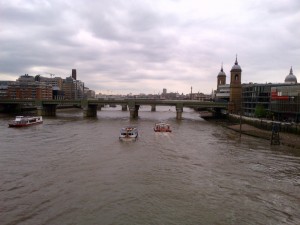 Also within walking distance is The Bank Center. These buildings are incredible.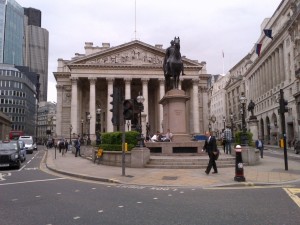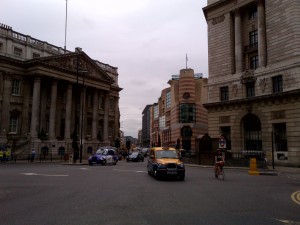 If you are in London, I recommend going to the New London Theatre to see WarHorse The Show.
WAR HORSE is a powerful, harrowing and ultimately uplifting story of one of the million horses that were sent to the front line during World War 1, and the boy who follows his horse into war. This is well worth a trip. Brilliant.
A trip to London would not be complete without visiting Fetish Pleasures
While walking around I found this lovely art to share…