Tiergarten (German for Animal Garden) is a locality within the borough of Mitte, in central Berlin (Germany). It was once a hunting ground of the Electors of Brandenburg, the Großer Tiergarten park of today was designed in the 1830s by landscape architect Peter Joseph Lenné. Before German reunification, it was a part of West Berlin. After 1944 the park was largely deforested, because it served as a source of firewood for the devastated city.
It is a beautiful and serene park to walk through. Kevin and I walked the Straus de Juni on one of our previous trips, so this time we choose to walk through the south of the center line (the Straus de Juni) paths of the Tiergarden.
Kevin and took the Si to Brandenburger Tor, exited the subway and walked towards the park.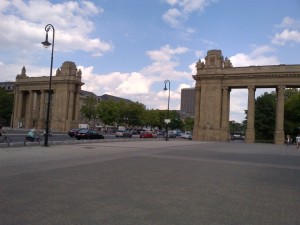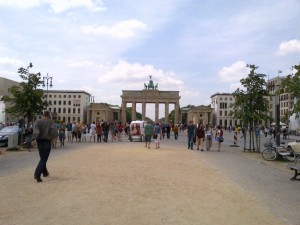 There were Horses pulling carts that caught my eye.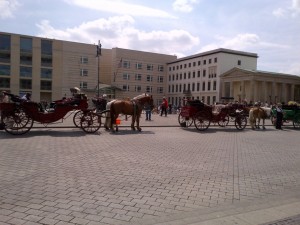 The first statue along the Ahornsteig path…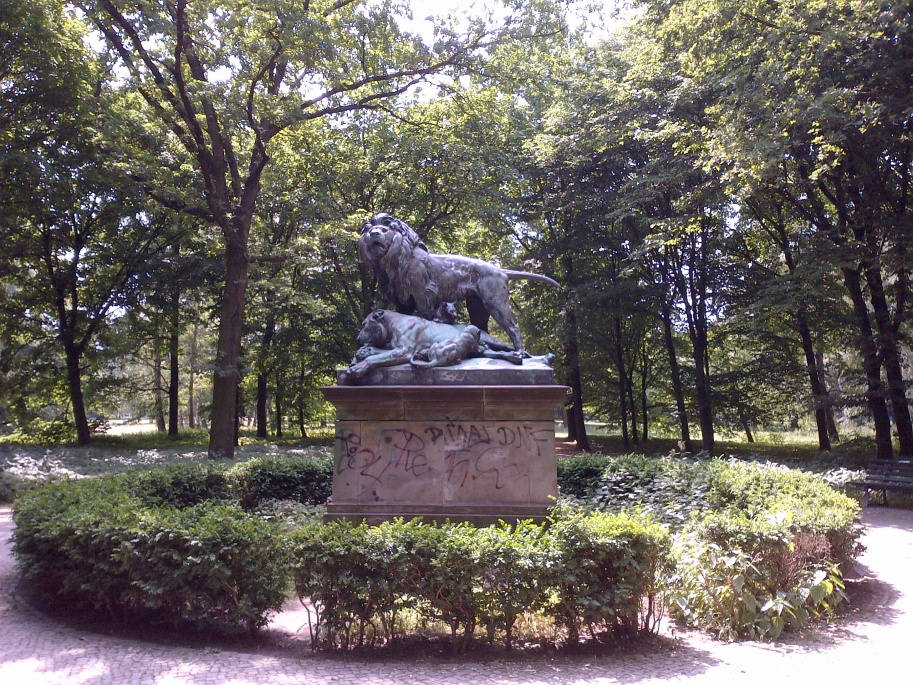 Along the The Ahornsteig Path, Tiergarten, then cutting north walking towards Grosser Stern…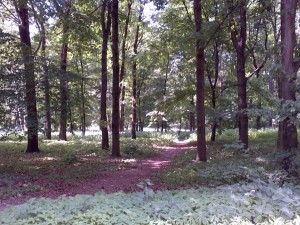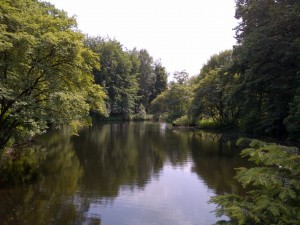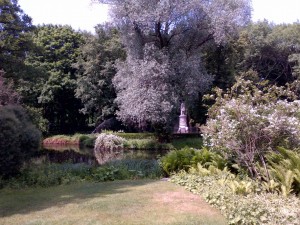 The Grosser Stern!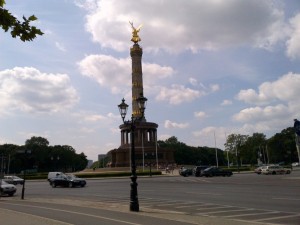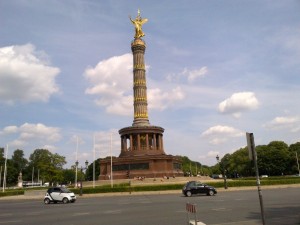 And walking along the Grosser Weg path…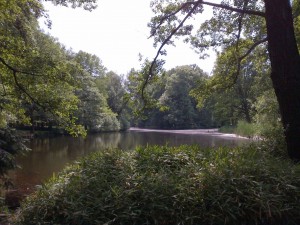 There is a Gas Lamp Exhibit in the middle of the park along the path, they each have a history plaque and are dated. They are quite fascinating.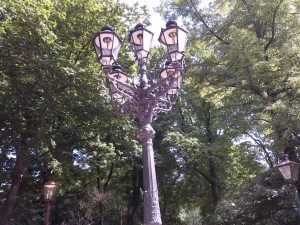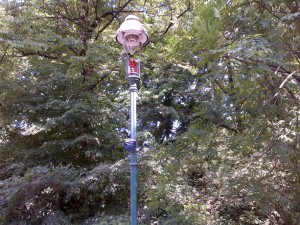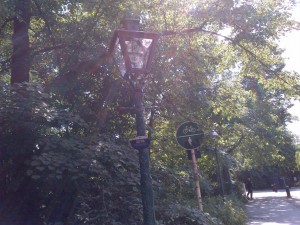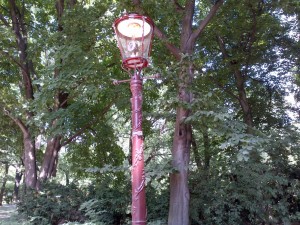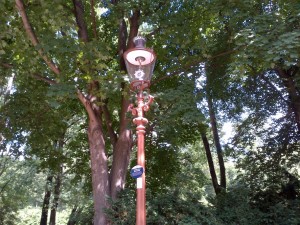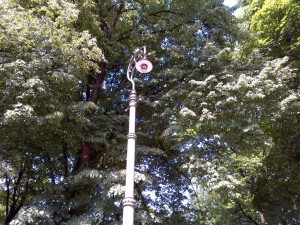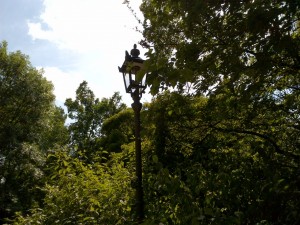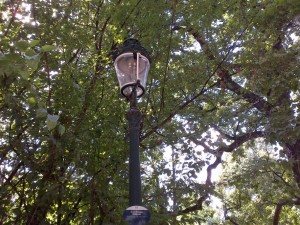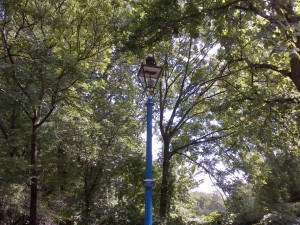 Having walked the entire southern path, We opted to take the bus to our hotel, grab our bags, check out and take the bus to the Airport. Transportation is handled by purchasing a single ticket good for a week, all of your rides on the subway and bus are covered and you simply show your ticket when boarding.
This marked the end of our Berlin visit. We promised each other that we would walk the northern paths of Tiergarten next time, we always go to the Zoo (it is my favorite) and we shall plan time to take a kayak ride down the river that flows threw the Tiergarten.