Another wonderful week.
My best friend, Astra is here in Philly.  She reminded me that Lucy did Pony Play in 1956 on I Luv Lucy
http://www.tv.com/shows/i-love-lucy/lucy-meets-the-queen-17240/
Getting together with Astra is always enriching.  This week, my Pony Play Book came out.  Astra read The Trainer part and I went over to be her Pony and see how much she could comprehend from the book.  Well, it went brilliantly excellent, I tell you.  I am very proud that this project is complete and that it works so well.
Available on Amazon with Free Super Saver Shipping:  http://www.amazon.com/Pony-Play-subMissAnn/dp/1482709678
And one of the outstanding sessions I had this week was given to me by a spanking enthusiast.  Thank you, Sir!
and then the spanking went on, it was improved on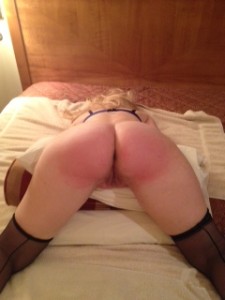 And yes, another good time had by all.  Super duper days of excellent BDSM exploring and good connections.  Huzzah!