Talk with SubMissAnn Live Now
---
If you wish to chat with
me,
submissann, live to ask your questions, receive advice person to person and/or book real time sessions, please click this button:
There is a $4 per minute charge for this service. Billing is done through niteflirt.com, an advice site for the public.
---

To learn how to get access to our exclusive quality high resolution fetish and BDSM photos and videos (New video clip every week) click HERE.

Lusty, sensual and desiring to please you, I focus to listen to your commands and obey. Let's dance, you lead, I follow, we both are overjoyed, getting exactly what we came together for.
I am playful, uninhibited, vivacious, warm, sensual, unpretentious, and charming with a delicious sense of eroticism. I have many stories to entertain you.

You can explore your deepest fantasies in a safe space with me. I have skills at putting you at ease and feeling comfortable around me. If you are curious and a novice at bdsm and you want to give it a whirl, I am a safe person to play with. I do not judge you, I am here to serve you and have fun.

Or maybe you have seen Robin Pachino in her new milf porn video? You are a fan? You've always wanted to meet me and have an adventure?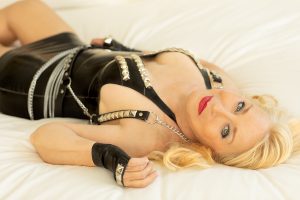 Travel Day March 28
Boston March 28 to April 2
Stamford April 3 to April 4
Manhattan April 5 to April 9
Travel Day April 10
Vacation April 11 to April 18
In Los Angeles April 19